Music - Ashlee Simpson: Autobiography (2004)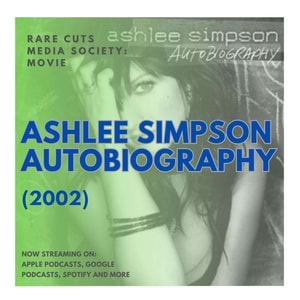 Part 3 in the Biography Series!
In this episode, we explore the meteoric rise and fall of Ashlee Simpson's debut album, Autobiography, released in 2004. (Eric's Pick this month) We delve into the creation of the album, Ashlee's image and persona, and the impact of her highly publicized SNL lip-syncing debacle. Through discussions on the album's themes and lyrics, we explore its place in the context of the music industry in the early 2000s, and how it represented Ashlee's push for rock authenticity and realness that ultimately missed the mark. We also examine the album's commercial success, including its three-week reign at the top of the Billboard charts, and its place among other chart-toppers of the time. Join us as we take a deep dive into Ashlee Simpson's Autobiography and its lasting impact on the music industry. Join the Rare Cuts Media Society in taking an in-depth look at Ashlee Simpson's Autobiography from 2004!
Find out more at http://rarecutsmediasociety.com
Follow RCMS: Facebook: facebook.com/rarecutsmediasociety Instagram: @rcmsociety Twitter: @RCMSociety Email: rarecutsmediasociety@gmail.com
Support Rare Cuts Media Society by contributing to their Tip Jar: https://tips.pinecast.com/jar/rare-cuts-media-society