Movie - The Mist (2007)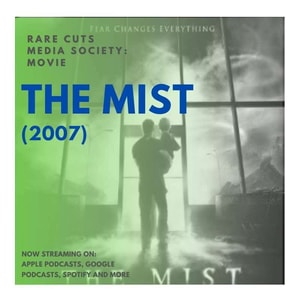 Part 1 in the Short Fiction on the Screen Series!
This Month, Andrew Picks Stephen King's Novella The Mist and the 2007 film based on the story.  The Movie stars Thomas Jane, Laurie Holden, Marcia Gay Harden, and Andre Braugher as a group of strangers, neighbors, and acquaintances trapped in a grocery store when a mysterious mist takes over their town.   Join the Rare Cuts Media Society in taking an in-depth look at The Mist Movie from 2007 and the Story it was based on!
Follow RCMS: Facebook: facebook.com/rarecutsmediasociety Instagram: @rcmsociety Twitter: @RCMSociety Email: rarecutsmediasociety@gmail.com
Find out more at http://rarecutsmediasociety.com
Music by Ashot-Danielyan-Composer from Pixabay